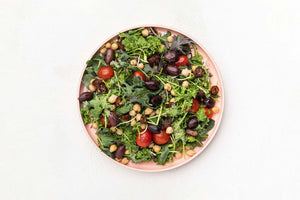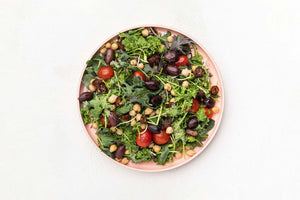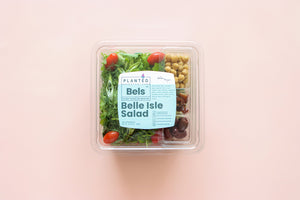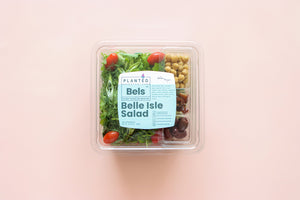 Wholesale Price
Belle Isle Salad
This flavor packed salad has been the favorite child since the moment our lunch salads were born. Full of ingredients that call to our best memories of summer: fresh tomatoes, sweet dates, salty olives, and that dill (oh my god, that dill), every bite transports us to the shores of Belle Isle.
For generations, Detroiters and their suburban neighbors have visited this urban oasis. It's a place that reminds us of picnics with grandparents, catching the perfect sunset after an unusually warm day in October, that colder-than-necessary walk to the lighthouse in the depth of winter, when we just needed to get outside...Who wouldn't want to be reminded of those moments with every bite?
Belle Isle Nutritional Information - 11.0oz total
Planted Detroit Ingredients: blue scotch kale, lacinato kale, red russian kale, scarlet frill, golden frill, sun shoots, dill, parsley
Toppings: garbanzo beans, cherry tomatoes, dates, kalamata olives, green onions
Dressing: Mediterranean dressing by Drench Dressing. 
Dressing ingredients: olive oil, lemon juice, grapeseed oil, sea salt, granulated garlic, dried mint.
Nutrients: Vitamin A, vitamin C, vitamin K, phenols (antioxidants), iron, calcium, manganese, phosphorus, potassium