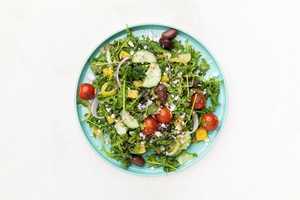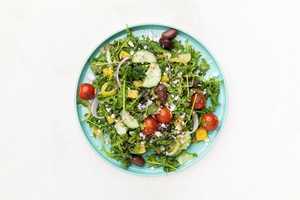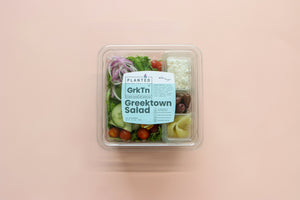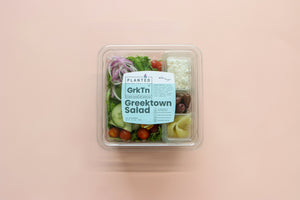 Wholesale Price
Greektown Salad
A staple at many Detroit Coney Islands, we like to think of the Greek salad as the unofficial salad of the city. We'll never ask you to choose our favorite Coney Island over yours, but we do think our Greektown salad adds a little something that we always knew was missing: Detroit grown greens.

Greektown Nutritional Information - 13.3oz total
Planted Detroit Ingredients: romaine, scarlet frill, golden frill, arugula microgreens, parsley, dill
Toppings: red onion, cherry tomatoes, cucumber, golden beets, pickled hungarian peppers, kalamata olives, vegan feta cheese
Dressing: Greek vinaigrette by Planted Detroit
Dressing Ingredients: Red wine vinegar, agave, lemon juice, dijon mustard, shallot, oregano, blended oil (canola oil, olive oil), salt, garlic.

Nutrients: vitamin C, vitamin K, vitamin A, folate, protein