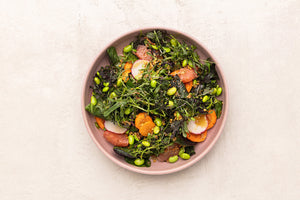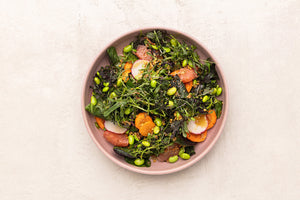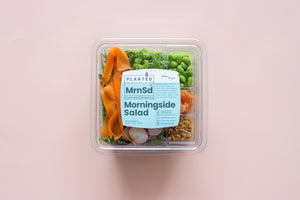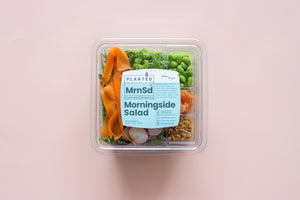 Wholesale Price
Morningside Salad
Beginning as a French settlement of ribbon farms, the Morningside neighborhood is a key piece of Detroit's rich agricultural history. Close to the Detroit River, this area was rich in natural resources to support farming before being redeveloped into housing in the late 19th century.
The bright colors of our Morningside salad pay tribute to every sunrise that peeks over Lake St Clair and bathes this historical neighborhood in early morning sunlight. 
Morningside Nutritional Information - 10.9oz total
Planted Detroit Ingredients: pak choi, red streaks mizuna, sun shoots, kohlrabi microgreens, celery microgreens, parsley
Toppings: fried shallots, fried garlic, grapefruit sections, edamame (soy), carrot, radish
Dressing: Spicy Rice Wine vinaigrette by Planted Detroit
Dressing Ingredients: mirin, rice wine vinegar, palm sugar, tamari (soy), lemon juice, grapeseed oil, ginger, shallot, lemongrass, chili oil, garlic.

Nutrients: Vitamin A, vitamin D, vitamin E, vitamin K, vitamin C, vitamin B complex, magnesium, calcium, folate, iron