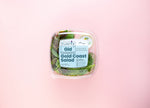 They say good things come in threes...
NEW MIXES
As our farm continues to grow and change, we want to keep our offerings fresh and reflective of what we like, what our customers like, and what likes growing best on our farm.
Helen St. Mix
You make recognize this spicy lady as she's very similar to our now-retired Spicy Mix. Full of golden and scarlet frills, red streaks mizuna, baby romaine, wasabi microgreens, pea shoots, and arugula microgreens, Helen is here to kick it up a notch.
Lafayette St. Mix
Full of baby romaine, red russian kale, and lacinato kale, this mix is for everyone who likes to keep it simple. Great with any combination of toppings: check. Delicious with any dressing: check. Crunchy yet delicate: check. An absolute classic: check.
Vernor Hwy Mix
A celebration of so many things we love about greens, the Vernor Hwy Mix is crunchy, sweet, sour, savory, and cilantro-y. With baby romaine, red russian kale, lacinato kale, sorrel, pea shoots, and cilantro microgreens this mix is the perfect base for your own southwest-style salad.
---
NEW NAMES
We dove deep into our connection with the east side of Detroit to come up with new names for our same, great salads. Read more about our salad names.
Belle Isle Salad
Formerly known as the Moroccan. This salad feels like the perfect escape from all the hustle and bustle and the fresh flavor profile brings to mind a beautiful summer day spent on our favorite island.
Conner Creek Salad
Formerly known as the Power Plant. Full of our most nutritious greens, this salad doesn't have enough energy to power all of metro Detroit, but it's pretty close.
Field St. Mix
Formerly known as Specialty Greens & Microgreens Mix. This mix features a little bit of everything: greens, microgreens, and herbs...specially designed for anyone who can't make up their mind.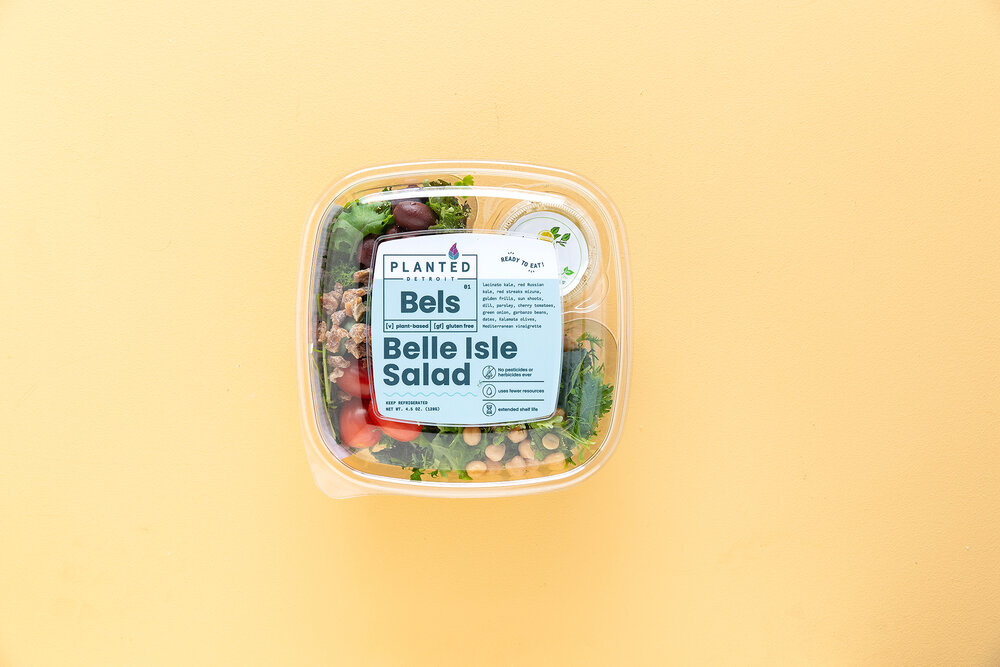 ---
NEW LABELS
We've been working with local graphic designer, Jessica Janda, to develop a line of labels that represent the duality of Planted Detroit: science/tech meets farming/food. Our new salad labels feature a periodic table inspired component that is perfectly paired with a playful expansion of color and newly designed icons. We have to say...we're pretty big fans of them ourselves.