Introducing our subscriptions service.
Our greens on your schedule.
You set it and forget it. We grow it and deliver it.
How It Works

Planted Product Perks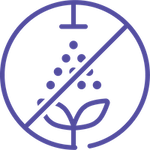 No pesticides or herbicides
Using hydroponic technology in a vertical farming system we can control every variable in the growing process. This control allows us to grow happy and healthy plants, without the use of pesticides or herbicides, every single time.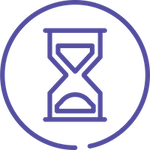 Extended shelf life
Your deliveries will always be completed by us. This means the greens will arrive to you as fresh as possible and will last several days longer than any greens you could buy at the grocery store.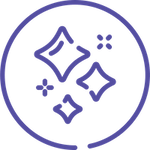 No need to wash
We use a hydroponic method called Nutrient Film Technique (NFT). In an NFT system, all the plants are watered at the root, meaning the leafy green part of the plant (the part you eat), never comes into contact with anything that would need to be rinsed off.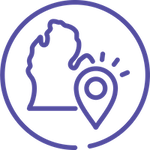 Locally grown
All of our greens are grown indoors at our farm in the Islandview neighborhood of Detroit. Using hydroponics and LED lights, we can grow fresh produce 365 days a year, so even the greens you're getting in February are locally grown.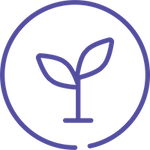 Plant based
Plants are at the center of everything we do, including every product in our line. Our lunch salads are all vegetarian, packed full of nutrients and literal plant protein.
Gluten free
Our growing facility and packing area are free of any products containing gluten. Celiacs, rejoice! Crouton lovers, we won't fault you for adding your own at home.