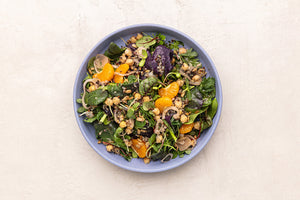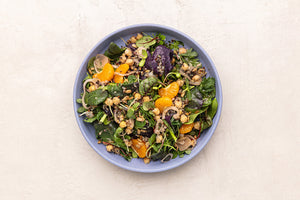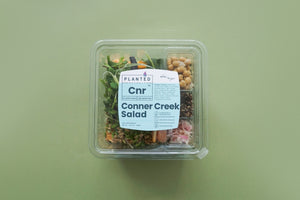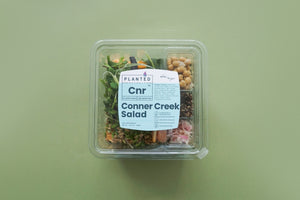 Wholesale Price
Conner Creek Salad
For many years, the Conner Creek Power Plant towered over the Detroit River just three miles east of the Islandview neighborhood. Originally a coal powered plant, it provided electricity to Detroit's metropolis for 73 years. Adored by Frida Kahlo, its Seven Sisters smokestacks largely defined the city's skyline until their demolition in 1996, while the Two Brothers stacks stood tall until the entire plant's demolition in 2019. Our Conner Creek salad is full of the most nutrient dense greens we grow paired with high protein toppings to keep you fueled up- an eastside tribute to the Conner Creek Power Plant which provided us with energy for so many years.
Conner Creek Nutritional Information - 12.2oz total
Planted Detroit Grown Greens: pak choi, lacinato kale, blue scotch kale, red russian kale, sorrel, pea shoots, sun shoots, parsley
Toppings: garbanzo beans, clementine sections, toasted sunflower seeds, green onions, pickled shallots, quinoa
Dressing: Honey Citrus vinaigrette by Drench Dressing. 
Dressing Ingredients: olive oil, orange juice, rice vinegar, honey, lemon juice, grapeseed oil, sea salt, garlic, black pepper.
Nutrients: Protein, vitamin A, vitamin C, vitamin K, phenols (antioxidants), iron, calcium, manganese, phosphorus, potassium